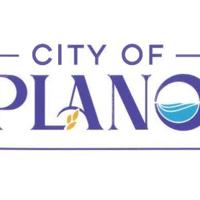 City of Plano approves new newspaper and slogan "https://www.wspynews.com/content/tncms/live//Local News" wspynews.com
Plano City Council voted last week to approve a new logo and slogan for the city. Alderman John Fawver chairs the City Council's Community Development Committee. He says the new logo is already being used in city newspapers.
A style guide will help the city use the logo. Two have been approved. One includes the slogan "a place to grow up" and the other does not.
Last year, City hired DeKalb-based OC Creative to design the logo for $16,000. Fawver says the city used to borrow logos from other city entities, like the school district.
The logo features the traditional purple color associated with the city and a tribute to the city's agricultural roots. You can see a stylized harvester about to harvest wheat in the "A" design of the new logo. The "O" design contains a reference to the city's three waterways.
The city conducted an online survey to get feedback from residents on what to include in the new design. Fawver says the design went through several iterations through the community development committee before coming before the full city council.