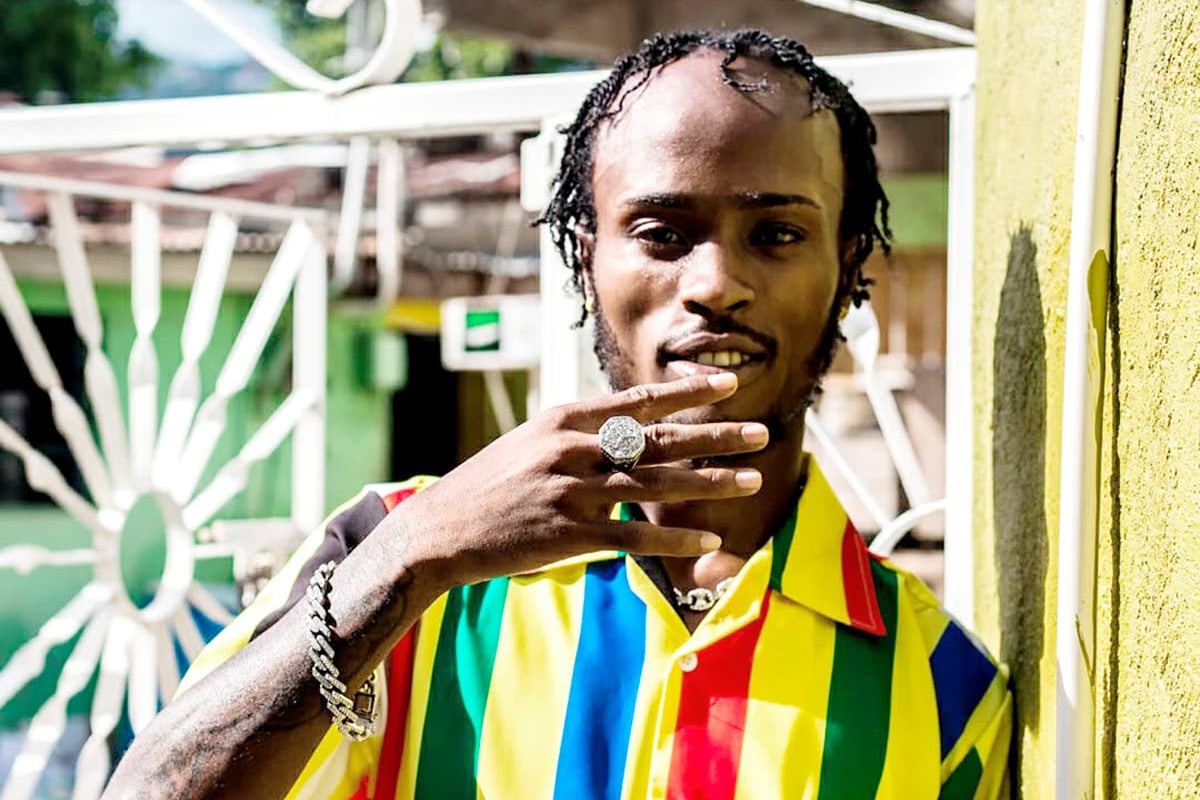 Kyodi calls out 'Sir P' in new song 'Asset': watch – DancehallMag
Booming Dancehall Artist Kyodi from Aidonia's 4e Genna camp, appears to have officially drawn a line in the sand against one of the biggest critics of violence-themed Dancehall music, the mysterious and bossy YouTube character Sir P (of Politricks Watch), with the release of his new song, Active.
Produced by Chemist Records and Raheef Music, the two-minute, 36-second track begins with what appears to have been a veiled warning to Sir P: "What's happening to you, Sir P? Gwaan easy man. Bay badman deh ya suh, you hear dat? "
While it is not clear whether the reference to Sir P was meant to be a direct attempt to call out the popular YouTube figure, it is certainly a cheeky move on the part of the When Mi Nice deejay, like invoking Sir P's name in Dancehall music, for some, is a bit taboo, if not downright dangerous.
Sir P has managed to amass a large following on YouTube, racking up some 233,000 subscribers, mainly due to the specialty of his channel – a seemingly complex network of strategically and highly placed individuals dedicated to uncovering the underworld in Jamaica and its close ties to politics. and entertainment. For the most part, this mission has not earned Sir P any favors or friends in the Dancehall arena, and given his apparent contempt for some of the genre's most iconic figures – like Vybz Kartel, whom he calls " World Sprat ", mocking its" Boss of the World "nickname, it was only a matter of time before it was addressed publicly.
For most observers, the only surprise in this equation is that it was Kyodi, the former high school student at Kingston College and Excelsior, who fired the first lyrical blow from Dancehall in the direction of Sir P.
by Kyodi Active, which is undoubtedly another 'badman anthem', masterfully fulfills its mandate of offering an exciting but familiar dive into one of the genre's handy fruits – crime and violence, while surprisingly managing to be just as much about loyalty to his home base – in his case, Big Yard, Mannings Hill Road in St. Andrew. Additionally, while Kyodi's lyrical talents cannot be denied, the growing success of his latest project, which at the time of this writing is at # 6 on YouTube's Music Trends chart, is certainly aided by the fact that it's taking place on one of Dancehall's hottest riddims right now – the 1Matik Riddim. And the fans appreciated it. Having already garnered 129,000 views on YouTube up to the time of publication, fans have supported his performance on the track, as well as the track itself, with one fan noting, "See the song ya fi the riddim . Well done, Kyodi. Man is in his element now… ".
Another posted: "Whoeva mek da riddim ya muss a smile now."
One fan even claimed that Aidonia's 4 Genna Music has the hottest artists right now, and with that Kyodi lyrical flex in 'Active', there may be some truth to this.
As the song continues to accumulate praise among new and old fans, it remains to be seen whether Kyodi's bold statement will be enough to elicit a response from the mysterious Sir P, who is undoubtedly aware that he and most dancehall artists, at least as far as publicly held principles go, stand on either side of the fence.
Press play on Kyodi's Active above.